Woody Allen Essay In Murder For Christmas
In the television alcove of Woody Allen's book-lined and flower-filled Fifth Avenue duplex penthouse is a framed letter from Arthur Conan Doyle which mentions Houdini, the great escapologist. The letter was a paper-wedding-anniversary present from wife No. 2, the actress Louise Lasser, but to Allen its meaning is more than sentimental. Allen, who had a childhood fascination with magic—"To be able to perform a little miracle was such a heady feeling, something worth practicing endless hours for," he told me during a four-day conversation this fall—is also interested in great escapes, particularly his own. Like Broadway Danny Rose, Allen is "strictly pavement," and metropolitan to his marrow, but his airy apartment is a rustic cocoon: an open tiled fireplace, kerosene lamps, wicker baskets full of logs, polished pine floors, walls covered with Early American folk art. Even his writing room is not the unkempt, minimalist sump his movies might lead you to expect, but is dominated by a four-poster bed, under whose blue calico canopy he likes to sprawl and write, overseen on the bedside table by framed photographs of Cole Porter, Sidney Bechet, and Fyodor Dostoyevski—all, like him, technicians of distraction and delight.
When he is not closeted at home, Allen is locked away about twelve blocks south, manufacturing the illusion of himself at the Manhattan Film Center, which consists of a three-room editing suite at the far end of a dusky marble corridor on the ground floor of the former Beekman Hotel, on Park Avenue at Sixty-third Street. A large, low-ceilinged screening room, wallpapered in olive-green brushed velvet, with an olive-green carpet, and eight olive-green chairs pressed against one wall, serves Allen variously as audition hall, conference room, and clubhouse. At one end, behind a curtain, is a film screen; at the other end, on a little dais, is an old drab-green couch, whose left side, where Allen sits, has been worn through to its cotton lining.
At first, in this subterranean green-brown stillness, he is hard to take in. He is small, to be sure (he claims to be "tall" at five feet seven), and is dressed in his familiar unprepossessing tweed and corduroy, but there's a difference between the magician and his bag of tricks. Allen does not stammer. He is not uncertain of what he thinks. He is not full of jokes or bon mots, and when he is amused he is more likely to say "That's funny" than to smile. He is courteous but not biddable. He is a serious, somewhat morose person who rarely raises his voice, who listens carefully, and who, far from being a sad sack, runs his career and his business with admirable, single-minded efficiency.
Even when he was growing up, Allen was more formidable than he liked to show; the dissimulation of powerlessness appealed to him in the same way that the fantasy of being invisible gives a thrilling sense of power. "I didn't want to play Bogart," he says. "I didn't want to play John Wayne. I wanted to be the schnook. The guy with the glasses who doesn't get the girl, who can't get the girl but who's amusing." Allen admits that in fact he was never a nebbish, never that shlub in his classic standup routine who goes to an interfaith camp "where I was sadistically beaten by boys of all races and creeds." He was a good athlete at school (a medal winner in track, a lead-off hitter and second baseman in baseball, a schoolyard-basketball player). And, contrary to his standup role as a social nudnik, Allen "wasn't a guy who was totally devoid of feminine companionship or couldn't get a date." In a sense, Allen's fiction has succeeded too well: the public won't divorce him from his film persona. "I'm not that iconic figure at all," he says. "I'm very different from that."
The real Allen holds himself in reserve. He is, like all great funny men, inconsolable; there is a boundary he draws around himself to protect himself and others from his sense of absence, which is palpable in his weak handshake, in the mildness of his voice, and in his subdued mien. Allen's antidote to anxiety is action: he saves his energy for the distraction of work, and his work ethic evolved early. "As an aspiring playwright in my late teens, I would meet some comedians, and I was taken by the fact that they all seemed to have a million distractions," he says. "I thought to myself, The guy who's gonna come out at the end of the poker game with the chips is the guy who just focusses and works." He adds, "You have to just work. You can't read your reviews. Just keep quiet. Don't get into arguments with anybody. Be polite, and do what you want to do, but keep working." Onscreen, Allen is a loser who makes much of his inadequacy; offscreen, he has created over the years the most wide-ranging œuvre in American entertainment. He is a standup-comedy star, the author of three volumes of classic New Yorker casuals and five plays (including two Broadway hits), an actor, and, of course, a writer-director of movies. His newest film, "Everyone Says I Love You," is a musical, and one of his most radiant works. (It opens at the Sony Lincoln Square Theatre, in New York, on December 6th and will run for one week in order to be eligible for the Academy Awards; it goes on general release in late January.) His next film, "Deconstructing Harry," is already in production. This will bring the total of Allen's feature films to twenty-seven, which averages out to one a year since 1969, when he started making movies and mass-marketing his anxieties.
"I've never felt Truth was Beauty. Never," Allen says. "I've always felt that people can't take too much reality. I like being in Ingmar Bergman's world. Or in Louis Armstrong's world. Or in the world of the New York Knicks. Because it's not this world. You spend your whole life searching for a way out. You just get an overdose of reality, you know, and it's a terrible thing." He adds, "I'm always fighting against reality." Recently, however, reality got much uglier for Allen. In August of 1992, the news broke of his love affair with the twenty-one-year-old Soon-Yi Previn, one of the eleven children of his frequent collaborator and longtime companion Mia Farrow, with whom Allen has two adopted children—Moses, who is eighteen, and a daughter, Dylan, who is eleven—and one biological son, nine-year-old Satchel. Throughout the brutal war between him and Farrow, a scorched-earth campaign of unseemly primal betrayals on both sides which was played out in the tabloids in 1992 and 1993, Allen remained an omnipresent part of the culture's dreamtime. In the press, he was under siege; in his writing room, he was prolific. He finished "Husbands and Wives"; he wrote and directed "Bullets Over Broadway," "Manhattan Murder Mystery," and "Mighty Aphrodite"; he starred in a television version of his first Broadway hit, "Don't Drink the Water"; and he never missed a day—"not a single Monday"—of playing jazz at Michael's Pub. "He's very intransigent—in the best sense of the word," says the director Sydney Pollack, who turned in a splendid acting performance as one of the self-deceived spouses in "Husbands and Wives." "For all the mild-manneredness, the Mr. Peepers thing, I have always felt he was a very strong man." In the midst of his crisis, Allen didn't go completely underground. "He refuses to stay off the streets, no matter how many people recognize him," Pollack says. "It's a pain in the ass for him. But he needs to move around in life all the time." As Allen once joked, "I hate reality, but, you know, where else can you get a good steak dinner?"
In "Stardust Memories" (1980), the character played by Allen, a movie director named Sandy Bates, declared a moratorium on funny business. "I don't want to make funny movies anymore," Bates says. "I . . . you know, I don't feel funny. I—I look around the world, and all I see is human suffering." Allen had decided to serve up more serious fare to his moviegoing audience. He says, "I was gonna do films that had a harder edge, like 'Husbands and Wives.' If I wanted to make a film like 'Shadows and Fog,' I was not in any way going to live out my end of the contract with the audience. I was gonna break that contract. I hoped that they would come with me, but they didn't." In an essay about Allen, the film critic Richard Schickel suggests that the audience left Allen, but Allen disagrees. "I left my audience is what really happened; they didn't leave me," he says. "They were as nice as could be. If I had kept making 'Manhattan' or 'Annie Hall'—the same kind of pictures—they were fully prepared to meet me halfway." But Allen defiantly refused. "Stardust Memories" made the point in its penultimate moment, when a disgruntled member of the audience, an old Jewish man, exits from the screening of a Sandy Bates movie. "From this he makes a living?" he says. "I like a melodrama, a musical comedy with a plot."
Now, sixteen years later, Allen has made that musical comedy with a plot and, incidentally, put a big deposit in the karmic bank. "Everyone Says I Love You" is a capriccio—Allen's wry version of an all-singing, all-dancing "champagne comedy," played out on the elegant avenues of New York, Paris, and Venice, starring Goldie Hawn, Alan Alda, Julia Roberts, Drew Barrymore, Tim Roth, and the old Ghost of Christmas Past himself. Here, in the world of pure money, Allen re-creates the sense of escapism which is his most vivid memory of moviegoing as a youngster in Brooklyn in the forties and fifties, "where no one's ever at a loss for the right phrase and everything comes out right at the end." Allen goes on, "After the double feature, you'd walk out again at four o'clock in the afternoon and suddenly the horns would be honking and the sun would be shining and it would be ninety degrees, and it wouldn't be Fredric March and Douglas Fairbanks, Jr. I personally felt I wanted to grow up, move into Manhattan, and live like that. I wanted to pop champagne corks and have a white telephone and trade ever-ready quips." The world of "Everyone Says I Love You"—where mannequins in shopwindows dance, where love almost always finds a way, where even the dead rise in ghostly chorus to sing "Enjoy Yourself (It's Later Than You Think)"—is meant to be an anodyne for both the audience and the author. "I had a pretty tough time for a year or two in there," Allen says, referring to his recent domestic troubles, which give urgency and poignancy to the film's bittersweet but unrepentant gaiety about lost love and new love. "His heart is opening," Goldie Hawn, who plays Woody's ex-wife in the movie, says; she compares him to "an armadillo" emerging from his protective carapace. Even Allen admits, "Perhaps in some way my relationship with Soon-Yi has had a salubrious effect. I'm willing to play more or be more playful." He says, "I thought, I want to enjoy myself. I want to hear those songs from over the decades that I loved so much. I want to see these people on Fifth Avenue and Park Avenue. It comes from what I wish the world was really like."
The lavish world of the musical denies emptiness and loss, but as a child growing up in Flatbush, Allen, who was born Allan Konigsberg, was visited early by what he once called "the bluebird of unhappiness." Allen has joked about his family's values being "God and carpeting"; what dominates his memories of his "lower-lower-middle-class" family is his warring, volatile parents, whose unhappy vibes "were there all the time as soon as I could understand anything." (He was the firstborn; his beloved sister, Letty Aronson, who is a co-executive-producer of "Everyone Says I Love You," followed eight years later, in 1943.) "They were surviving. They were people of the Depression. They had no time for foolishness," he says of his parents, who were not so much hostile to him as indifferent.
The feeling was mutual. "I spent my time in my room," Allen says. "I never felt that either of my parents was amusing in the slightest way." He rarely used his parents as an audience for his magic tricks and never for his jokes. "That would have been like serving tennis balls into the ocean," he says. "I loved my parents. I do love them. But I had no interest in currying favor with them. I had other fish to fry at a very young age." (Martin and Nettie Konigsberg are now ninety-six and ninety, and live close to Allen. "I saw them this morning," he says. "It's the same thing. I'm sixty years old and I'll be standing in front of my parents now, I mean now, and they'll still say, 'Oh, come on, get a haircut. You look terrible.' " He adds, "They've stayed together out of spite.") By her own admission, Nettie was "very strict." "I remember you would hit me every day when I was a child," Allen is recorded saying to her in a documentary interview that is excerpted in Eric Lax's 1991 biography of Allen. His mother replies, in part, "I was very strict, which I regret. Because if I hadn't been that strict, you might have been a more, a not so impatient. . . you might have been a—what should I say? Not better. You're a good person. But, uh, maybe softer, maybe warmer."
"Everyone Says I Love You" reverses the gravity of Allen's past and acts out the importance of illusion to psychic survival. "In the end, we are earthbound," he says, explaining humor's ability to "defy all that pulls you down, that eventually pulls you all the way down." He goes on, "The comedian is always involved in that attempt somehow, through some artifice or trick, to get you airborne. Being able to suggest that something magical is possible, that something other than what you see with your eyes and your senses is possible, opens up a whole crack in the negative." "Everyone Says I Love You" does just that; and, by my lights, it belongs in the canon of Allen's best comic work: "The Purple Rose of Cairo" (one of his own favorites), "Broadway Danny Rose," "Annie Hall," "Hannah and Her Sisters." "Now, I'm gonna level with you," begins the narrator, a flirtatious seventeen-going-on-thirty-seven-year-old called D.J., which in this swank world is short for Djuna. "We are not the typical kind of family you'd find in a musical comedy. For one thing, we got dough. And we live right here on Park Avenue in a big apartment—a penthouse." On the contrary, the wealthy lawyer stepfather and his radical-chic wife with their household of bumptious and precocious kids, a gaga grandfather, and a Prussian cook are exactly the elegant folderol you expect to find in a musical. Here, carrying the well-written story forward, is a shrewdly chosen selection of standards, including "Just You, Just Me," "My Baby Just Cares for Me," "I'm Thru with Love," and "Makin' Whoopee," all sung by the actors (except Drew Barrymore, who is dubbed). Allen, who says, "I never, ever sing, not even with my jazz band," here sings a few bars of "I'm Thru with Love"—an event that does for pessimism what Chaplin's speaking did for silence. "I've locked my heart/I'll keep my feelings there," Allen intones, in a stanza whose meanings speak beyond the film's moment. "I've stocked my heart / With icy frigidaire." Allen never looks into the camera as he delivers the words, but his cracked, reedy voice finds a perfect pitch for loss and isolation. "I used to tell Mia all the time that I wish everybody sang in life as in a musical," Allen says. "Because you get transported into a world that is a better world than the one I live in. There's a certain tenderness and affirmation."
Allen is naturally a fan of Chaplin, and Chaplin is honored in Allen's living room by a rare photograph from his vaudeville days. Like Allen, Chaplin created joy out of the morbidity of solitude; his Charlie, like Allen's Woody, was a metaphor for his era. Their behavior is informed by many similar qualities: both are self-educated, reclusive, melancholy, and meticulous; both are comic geniuses who give life without actually loving it. But the differences in their styles are instructive. Allen disagrees with the argument that silent comedy was harder to do because the comedians had to get laughs without the benefit of sound. "My contention has always been that silent films were easier because they were working with one simple thing—the visual," he says. "But once you got out of the visual with sound and it became less abstract and more realistic and you heard the comedian's words, guys like Keaton and Chaplin were not at all funny. It's much harder when you speak."
Allen tried speaking his words onstage for the first time in October, 1960, in a one-night audition at New York's Blue Angel. "I had unusual stagefright," Allen says. "I didn't have vomiting, but I couldn't eat all day long from the thought that at ten o'clock that night I was gonna go onstage." For the previous eight years, since he was seventeen, he had progressed rapidly from writing gossip-column gags for a press agency to writing sketch material with such masters of this arcane craft as Danny Simon, Larry Gelbart, and Mel Brooks. Originally, Allen seemed to just read his jokes to the audience. His manager at the time, Jack Rollins (who had discovered and managed, among others, Mike Nichols and Elaine May), recalls that he and his partner, Charles Joffe, who are now Allen's co-executive producers, "would howl with laughter" when Allen read his material. "He would be deadpan. It just broke us up." He adds, "The absence of shtick." Rollins convinced Allen that for the jokes to go over they had to be delivered with personality, and that required a performance. "He had no—zero—experience as a performer," Rollins says. "He would recite his stuff like a child doing show-and-tell. It was mechanical, lifeless, bloodless, monotonous. But the material was brilliant."
In 1954, also at the Blue Angel, the nineteen-year-old Allen had been blown away by Mort Sahl and his conversational style. "It was the greatest thing I'd ever seen," Allen says. "People thought he was a great writer and not a great deliverer, but they're completely wrong. He was so skillful that you thought he was just talking."
Sahl created what Allen calls "the illusion of naturalness"; Allen created the illusion of haplessness. In his first night out, he stepped up to the microphone and, in his nasal voice, began to embellish on his short-lived student days at N.Y.U., where he'd actually earned an F in English and a C-minus in Motion Picture Production. "A lot of significant things have occurred in my private life that I thought we could go over tonight and, um, evaluate," he said. "I was a philosophy major. I took all the abstract philosophy courses in college like Truth and Beauty and Advanced Truth and Beauty and Intermediate Truth and Introduction to God. Death 101. I was thrown out of N.Y.U. my freshman year. I cheated on my metaphysical final in college. I looked within the soul of the boy sitting next to me."
Allen, who now talks about the art of jokewriting in poetic terms—"You do it by ear, the same way that a poet needs a certain amount of syllables to make things happen right: the stammering, the repeating, the repetitions are all an instinctive attempt to get the right rhythm"—had discovered something in his low-key delivery. By a combination of brilliance and good luck (what he calls "a shooter's bounce"), Allen had hit on a persona, much in the way that Chaplin had found Charlie when he put on the bowler and picked up the cane. "Keaton and Chaplin reflected an era where the anxieties and underlying vocabulary of people's longings were physical. It was a physical era. It was trains and machines," says Allen, whose stance onstage was physically almost frozen. "I came along after Freud, when the playing field had shifted to the psyche. It was interior. What was interesting to people suddenly was the psyche. They wanted to know what was going on in the mind." At the beginning of the century, Chaplin's kinetic tramp made a legend of dynamism; by its end, Allen's paralyzed Woody made a legend of defeat. "How can I find meaning in a finite universe, given my shirt and waist size?" he asked. Allen's jokes raised the promise of meaning, then flunked the task. A climate of retreat had asserted its hegemony over hope. The shrug had replaced the pratfall.
Allen kept up his burlesque nihilism in The New Yorker between 1966 and 1980 with twenty-eight casuals, which were collected into "Getting Even," "Without Feathers," and "Side Effects." One of his pieces, "The Kugelmass Episode," won the O. Henry Award for best short story in 1978. In these jeux d'esprit Allen indulged his philosophical frivolity ("Eternal nothingness is O.K. if you're dressed for it") and sent up a variety of literary genres, like diaries, in "Selections from the Allen Notebooks" ("Should I marry W? Not if she won't tell me the other letters in her name"), and pulp detective fiction, in "The Whore of Mensa":
"I'm surprised you weren't stopped, walking into the hotel dressed like that," I said. "The house dick can usually spot an intellectual."

"A five-spot cools him."

"Shall we begin?" I said, motioning her to the couch.

She lit a cigarette and got right to it. "I think we could start by approaching Billy Budd as Melville's justification of the ways of God to man, n'est-ce pas?"

"Interestingly, though, not in a Miltonian sense." I was bluffing. I wanted to see if she'd go for it.

"No. Paradise Lost lacked the substructure of pessimism." She did.
"When the contact is intimate between the mind and the emotions of the reader, you can just drop snowflakes," Allen says of the difference between jokes for the page and jokes for the stage. "The most gossamer things work. But when you're out there facing five hundred people, you've got to have a good joke line." Eventually, Allen stopped writing what he calls "little soufflés." "I did not want to look up after years and just have a number of collections of those kinds of things, like S. J. Perelman and Robert Benchley," he says. "If I was going to take the effort to write prose, then I should write a book, because I felt that a book would be more substantial and more worthwhile and more challenging."
In moviemaking, Allen has been writing books, but on film. He has found his bliss, and he has a very specific definition of the term. "Bliss comes from the success of denial," he says. "Movie-making is an immense distraction, which is a godsend. If you weren't killing that time and you weren't distracted, you'd be sitting home confronting issues that you can't get second-act-curtain lines for." Allen exerts an almost occult control over his work. "I have control of everything, and I mean everything," Allen told me one afternoon in the crepuscular gloom of his screening room. "I can make any film I want to make. Any subject—comic, serious. I can cast who I want to cast. I can reshoot anything I want to as long as I stay in the budget. I control the ads, the trailers, the music."
This is another way in which Allen is like Chaplin: in the history of the American film industry he is the only comedian besides Chaplin to be allowed to control his product and to work as an artist. Chaplin owned an entire studio and employed a huge workforce that "stood in line, at attention" when he entered the studio gates, as a publicist for his operation once wrote. Allen, who doesn't have a real studio, and refuses such ceremony, has nonetheless engineered a way to be always in production. His dream deal evolved out of an early relationship with David Picker, the late Arthur Krim, and Eric Pleskow, the enlightened panjandrums of United Artists, whom Allen says he "was blessed by," and who had a hands-off policy during the making of movies like "Bananas," "Sleeper," and "Love and Death."
"It was a bit of an uphill fight," Pleskow says. "But overseas he became very important. Italy was the first foreign country where Woody became a big hit. Then it spread to France, and the Germans took him to heart as well. We developed a kind of rhythm. We could count on a film almost every year from him." When agents and industry executives questioned the wisdom of setting such a contractual precedent with Allen or tried to get a similar deal for their clients, Pleskow would tell them, "Look, if you bring me another Woody, who writes, directs, and acts, then we're talking about the same playing field." He goes on, "Woody was also able to get enormous casts for reasonable costs, because people want to work with him." In 1978, Krim and Pleskow left United Artists to form Orion Pictures, and Allen, after satisfying his U.A. obligations with "Manhattan" and "Stardust Memories," followed them there. Their laissez-faire policy continued from "A Midsummer Night's Sex Comedy" (1982) until they left Orion, in 1991. But Allen's carte-blanche arrangement still stands. His last three movies have been for Sweetland Films, a company of foreign investors, who retain foreign rights for themselves and allow Allen's friend and executive producer Jean Doumanian to sell the domestic rights to a distributor. Miramax took on "Bullets Over Broadway" (which cost sixteen million to make and grossed twenty and a half million worldwide), "Mighty Aphrodite" (which cost twelve million to make and grossed about eleven and a half million), and now "Everyone Says I Love You." "Woody has sacrificed great sums for his creative freedom, and he couldn't be happier about it," Sam Cohn, Allen's agent, says. In the old days, before Sweetland, Allen took union-scale wages for his services as writer, director, and actor, and his aggregate salary, according to Cohn, was "less than three hundred thousand dollars." He then got fifteen per cent of a film's gross, from the first dollar. If the film did well, he did well. ("Hannah and Her Sisters," for instance, which cost nine million dollars to make, grossed fifty-nine million worldwide.) In Allen's current deal with Sweetland, he gets a cash fee "in the very low seven figures," and then participates in the profits after Sweetland has recouped its money.
What would happen if he didn't completely control his product? I asked him. "I'd be gone," he said.
Allen sees his extraordinary artistic freedom as a mixed blessing. "You have no one to blame but yourself when you fail or when you do bad work," he explains. "I've often said, 'The only thing standing between me and greatness is me.' " Although Allen never revisits his films once he's finished them, he has a clear sense of their merits and limitations. "I would love to do a great film. I don't feel I've ever done a great film," he says, listing "The Bicycle Thief," "Rashomon," "Citizen Kane," and "Grand Illusion" as his standards of excellence. He adds, "I'm still in pursuit, and that pursuit keeps me going. If it happens, it'll happen by accident, because you can't pursue it head on." Indeed, the charm of work is its promise of forgetfulness, not of immortality. Allen's Herculean regimen—he sleeps seven hours a night, devotes one hour to the clarinet ("To maintain the low level that I play at, you have to practice every day"), and spends most of the remaining day at work—is awe-inspiring to those who know what an endurance test making a movie is. "I am both deeply depressed and exhilarated by what he does," Sydney Pollack says. "It gives me a terrible headache. If I'm lucky, in my wildest dreams I can make a picture every three years. I don't know how he does it." Of his prodigious output, Allen says, "It keeps you from the fear here and now." To a man like Allen, who is "hyperaware" of his finiteness, the medium of film offers certain exquisite properties. Movies not only stop time and kill time—they preserve time.
Comedies take Allen about a month to write, dramas about three months. Allen, who was practically writing before he could read, takes no pride in his facility. But he is unique among contemporary American filmmakers in having developed an uncanny ability to write complex, full-bodied female roles, and the actresses cast in Allen's films have won a disproportionate number of Academy Awards—Diane Keaton, Mira Sorvino, Dianne Wiest twice—and nominations (Jennifer Tilly and Judy Davis). "I was interested in women at a young age," Allen says. "When I was in kindergarten, I was trying to date them. I mean date them. I would ask them if I could buy them a soda or something." He goes on, "I remember in P.S. 99 they called my mother to school—this was in the fifth grade—and said, 'He's always in trouble with girls. That's all he thinks of.' "
"He loves women. He's not frightened of women. Thank God," says Barbara Hershey, who turned in a powerful performance in "Hannah and Her Sisters." Diane Keaton remembers being "crazy about him" at their first meeting, when she saw him standing on the stage of the theatre where she was auditioning for "Play It Again, Sam." "He could always get the girls, you know," says Keaton, who got the part and, for a while, Allen himself. (They stayed together for about three years.) "Girls have always liked him and had crushes on him because he's so funny and talented."
"It's more of an affinity with women," Dianne Wiest says. "There's some kind of relish, some kind of cherishing. It's complicated, really." She goes on, "He comes alive when he talks about Diane Keaton or when he talks about Soon-Yi. His whole affect changes. I've seen it with Keaton, especially. The way he listens to her. The way he makes fun of her. The way he has pride in her." (The teasing continues to this day. Recently, Allen called Keaton to leave a message on her answering machine. "I saw you on a television interview," he said. "The collagen is working.")
By his own admission, Allen has "gone to school" on the women in his life, and the particular intensity with which he takes them in—his habit of listening to and apprehending them—perhaps accounts for the fierce loyalty of his women friends. (Allen does have male friends, too: among them are the actor Tony Roberts, and the writers Marshall Brickman and Douglas McGrath.) Allen includes Wiest and Farrow in his gratitude when he says that the women he knows "have made major contributions" to his work. He adds, "I've been able to make a contribution to them, but they are there to make me look like a hero." Wiest claims that "no one else that I've ever worked with has demanded of me things that I was absolutely certain that I could not do," and she explains the genesis of her prima-donna role in "Bullets Over Broadway": "I called him and asked him for a job, basically. He is a very loyal, loyal friend to me. He said, 'Of course I'll write something for you.' When I got the script, I called him up and said, 'Who the hell were you thinking about when you wrote this? Because it wasn't me.' " But Allen knew, before Wiest did, that she possessed the right qualities, and he found a way to get them out of her. Sometimes the situation has been reversed: for instance, Mia Farrow's hard-edged, wig-wearing blonde in "Broadway Danny Rose" was not a type that Allen would ever have thought Farrow capable of, until, after observing Mrs. Rao, of the Italian restaurant Rao's, in New York, she said to him, "I'd love to play that kind of a woman."
"When I started writing professionally, I could never, ever write from the woman's point of view," Allen says. "It was when I met Keaton that I started. She has such a strong personality and so many original convictions." Keaton showed Allen how to appreciate the beauty of industrial landscapes, of old people's faces and their eccentricity. "I became interested in her and interested in her sisters and her mother as people," Allen says. "I felt I had a lot to learn from her. So I started to try and write things that gave her an opportunity to get out and do her thing." He adds, "It became fun for me to write from the female point of view. I had never done it before, so it was fresh. It also didn't carry with it the burden of a central comic persona that had to see everything the way a wit sees everything." "Annie Hall," for instance, celebrated Diane Keaton and memorialized her high style and her and Allen's high times. "There's no human that makes me laugh like Keaton," Allen says. "She took me over to meet her grannies. Her 'grammies,' that's what they were. She would say, 'Friday night, it's Grammy Keaton, and then I have to see Grammy Hall on Tuesday night.' She had me over to her house for Thanksgiving. I was sitting around with these grammies. I almost died. After dinner, they bring out a deck of cards and everybody plays penny poker. I'm sitting there with this enormous table of goyim playing penny poker. And they're all looking at me suspiciously, like I have a scheme to take them in the card game. It was a scene I eventually put into 'Annie Hall.' "
In his gleanings from the personalities of his female friends, Allen is aware of a curious sleight of hand that takes place. "I'll write something that I think is a true character," he says. "When you see it—if I've hit it—you think that I know more about the woman than I really know. It's an intuitive thing, from knowing the actress and knowing the character that I want to write for her. When it works, you can extrapolate truths from it, because it's inadvertent. If you write something from the heart, it's full of truths that you never had to cerebrally impose on it. Someone can look at it and say, 'Gosh, how can you know so much about this subject?' Well, you don't."
Casting is another area where Allen's method is "strictly instinctive." Over the years, his shrewd selection has proved to be the kiss of life to many a career. In "Everyone Says I Love You," for instance, Allen gives Goldie Hawn an opportunity to be better and more varied on-screen than she's probably ever been. "I've never played a mother of so many children," Hawn, who has four children, says. "I've never been able to bring that wisdom—that connection to older children—to the screen."
The actual process of auditioning and casting people, however, is embarrassing to Allen. "Very often it approaches enormous awkwardness," he says, explaining, "I feel for these poor people." Over the years, according to his casting director, Juliet Taylor, Allen "has gotten socially more relaxed"; nowadays, he actually sees and "reads" the actors. There was a long time when he preferred not to hear them read. But Allen still keeps these encounters "embarrassingly quick"—just long enough to get "that first rush of what they are."
The Woody Allen casting call is something of a legend in the business. It is held at his screening room, and Allen, who rarely sits during an audition, usually tries to head the actors off on the threshold of the screening room before they can take up a beachhead and sink into a chair. Even prior to meeting Allen, they are primed by Taylor with a litany of caveats: "You shouldn't be offended," "He does this with everyone," "This can be very brief." Just how brief Allen demonstrates by going into his spiel: "We're doing this around September. There are a number of uncast roles. Juliet Taylor thought you might be right for one of them. I just wanted to see you. Just to take a look at you physically so I don't have to do this from photographs. We'll let you know about this. Thank you." By the clock, with pauses and a few cordial nods of the head, it's maybe thirty seconds. When Taylor and Allen were considering English actors like Sir Ian McKellen or Sir John Neville for parts in "Mighty Aphrodite," Taylor had to take Allen aside. "You have to let him sit down," she told him. "He's a knight." She adds, "Somebody else would come in who wasn't a knight but was very prominent. Woody would say, 'But they're not a knight. Why do I have to let them?' " Goldie Hawn, for her first meeting, swept into the screening room and, because of her star status, was given the couch. "She was beautiful, she was full of energy, she was great, she lit up the room," Allen says. "After the first ten seconds, I didn't have to have any more of her, that was enough." But not enough for Goldie. "I was just eating the air in the room, because he was saying nothing," says Hawn, who launched into an extensive, buoyant account of her travels. Allen cut her off with a joke. "Could you leave the room, so I could talk?" he said.
Allen is always looking for what he calls "thrill capacity." "Any artist—you see it very clearly in jazz musicians—comes out there, and what differentiates the great ones from the lesser ones is that they can thrill you with the turn of a phrase, a run, or the bending of a note. This is true of acting." He goes on, "You never know what Diane Keaton's going to do or what Dianne Wiest is going to do or what Marlon Brando's going to do. The same with Judy Davis. If you do ten takes with her she'll do it ten different ways."
Photo Essay God Nature Magazine
Atom Bomb Essay God Other Thank
Why God Knows More About Misbehaviour Than Anything Else Essays
American Essay Experiment God Got Politics Religion Whats
Essays On The Book Their Eyes Were Watching God
On Proverb God Helps Those Who Help Themselves
Essay God In Postliberal Theology Triune
Nietzsche Essay God Is Dead
Belief In God Essay Theism Or Agnosticism An Essay On The Grounds
Their Eyes Were Watching God Essay Topics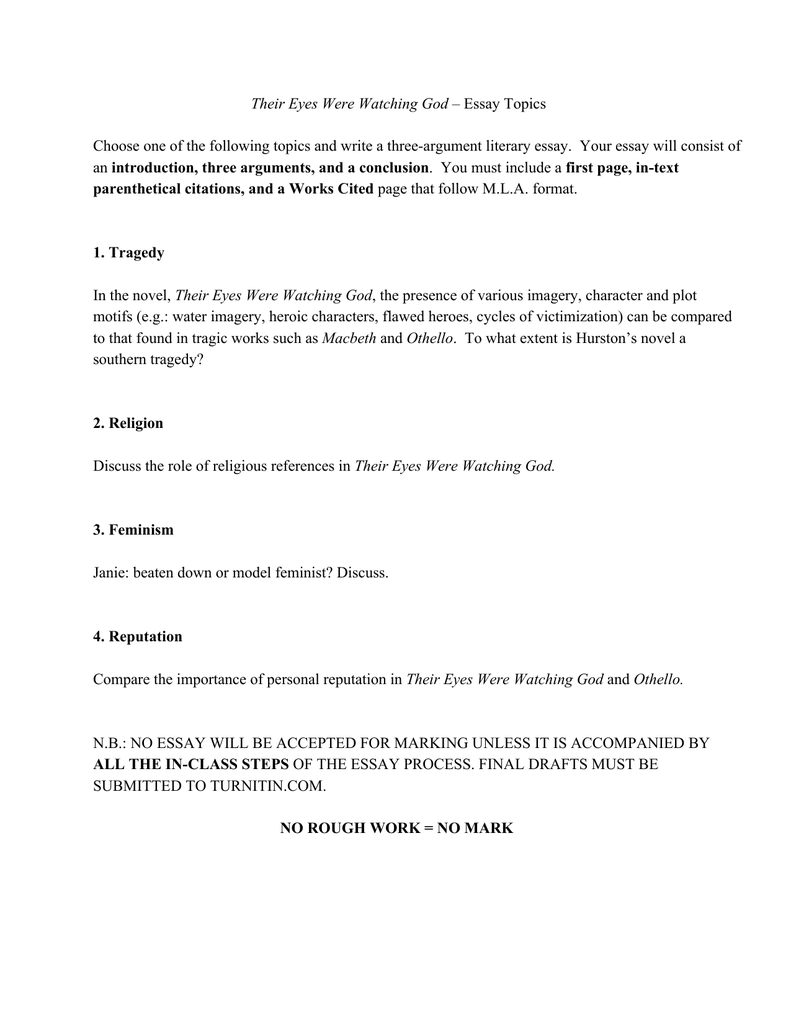 Png
Short Essay About Love Of God
Essay God Helios Sun
Essay On God Texas Tech Resume Help
Service To God Essay
Essay On Among The Creation Of God W Is Greatest In Hindi
Essay On Service Is Worship
I Believe In God Essay
Essay God In Postliberal Theology Triune
Who Is God Essay